One-on-One with John Scarborough
Q: How long have you been a member of the TPC/Resident of Tiburon?
I've been a member of TPC and a resident of Belvedere for 22 years.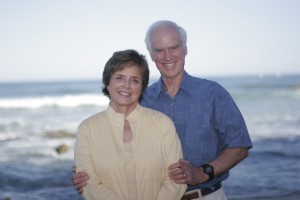 Q: How many different accomplishments have you had as a sailor being a big part of your life?
Sailing has been a big part of my life. Over the years I have won several season championships on San Francisco Bay, participated in two Star Class World Championships, and twice won the International Masters Regatta, as well as crewing in two Honolulu Races. Now I have retired from racing and enjoy cruising with my wife Betsy on our 50 foot motor-sailor.
Q: What are your accomplishments as an athlete?
I have never been an outstanding athlete, although I have always enjoyed sports. I ran track in high school, rowed on the Stanford Crew in college, and played intramural volleyball in college. After college, I jogged for conditioning until my knees started bothering me. Then I started swimming in a master's program 40 years ago and found that to be wonderful conditioning, and have never stopped swimming to stay in shape.
Q: Would you like to share any more inspiring stories?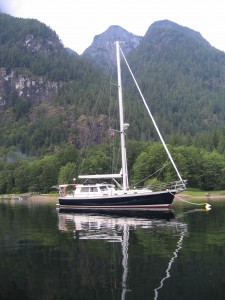 About 15 years ago, a TPC member convinced me to join him swimming in the Belvedere Lagoon in the early morning. That became a regular routine every day. Four or five of us would meet at 5:45 AM every day and swim to the far end of the Lagoon and back (a little over 1 mile). I would feel an absolute high after doing that swim. It was wonderful. In April, May, September and October, when it was still dark at that time, we would all wear little lights in our caps so we could see where each swimmer was. The summer swims were great because it was light out, and the water got up into the 70's. I am convinced that those workouts kept me in very good physical shape. Often after the swim we would go over to the TPC Fitness Center and work on abs and weights.
Then, at age 76, my body started rebelling. I had an abdominal obstruction and had 5 feet of intestine removed. Then I had a complication and had to have a second surgery to repair the stomach muscle. Recovery from that has been quite long. It has been four months since the last surgery, and it is expected to take another six months to fully recover.
Q: What is your normal workout routine when coming to the TPC?
I began swimming about two months after surgery. At first it was very slow because I had no stomach muscle. But I could feel the beneficial effect of even a light swim workout. I had lost 20 pounds and was very weak. After the swim I would go to the Fitness Center and do some light weight training to try to rebuild muscle. Now I am up to about one-half mile of swimming every morning, followed by a half-hour of weight work. I have just begun to do some core muscle work, which I badly need, but I have to do that very gradually to avoid injury.
Q: How has your Workouts kept you mentally and physically strong during your recent illness?
The workouts have helped me immeasurably. My best time of day is right after the workout, when I feel great. I have regained about eight pounds and can't wait for the stomach muscle to return.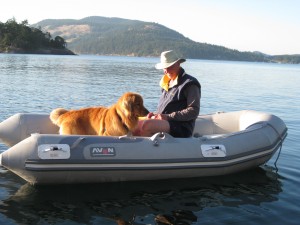 Thanks for your help and encouragement, all the best.
–John
If you would like to nominate a member, please contact Brent at brentr@tiburonpc.org.