As we begin to close the calendar to a busy 2012 tennis season we can reflect upon the many achievements our club experienced. TPC fielded the most league teams in history with 7 ladies Marin, 2 ladies Sonoma Napa Marin, 8 USTA ladies adult, 6 USTA men's adult, 3 USTA combo, 3 USTA mixed and 2 men's senior. TPC was also amongst the first clubs in the Bay Area to start USTA 10 and Under green and orange ball leagues. We also hosted 3 USTA Junior Open/ Novice tournaments and 2 USTA intermediate play days. We also experienced our 6th USTA Pro Circuit Challenger seeing Jack Sock win his first challenger in his young career. The sport of tennis is as healthy as it's ever been earning the title of the current fastest growing sport in the U.S. With all of this combined, we're currently seeing our tennis playing membership and lesson demand at an all-time highs, therefore we will see a few changes to the tennis department starting in 2013.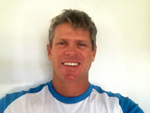 First, I am proud to announce the hiring of new TPC teaching pro, Brendan Curry. Brendan was born and raised in Port Elizabeth, South Africa. He began playing tennis at the age of 7 ending his final year as a junior #3 in the country. Traveling to 17 countries worldwide competing on the ATP Tour from 1989-1996, he achieved a career high singles ranking of 450 and 181 in doubles. Brendan then spent 3 years running his own tennis school in Cape Town, South Africa before returning to the Tour as a traveling coach in 2000. In 2002 he joined the Orchid at Mauna Lani Resort on the Big Island of Hawaii as an instructor, progressing to the Head Teaching Pro position. He joined the team at Hualalai Resort, also on the Big Island in 2005 where he has enjoyed teaching for the past 7 years. He has spent 16 years in the teaching industry and looks forward to sharing his knowledge with all students of the game. (see picture attached) Brendan's approximate start time is January 15th, 2013. If you're wanting to book into Brendan's teaching schedule prior to his arrival, contact me at scottp@tiburonpc.org.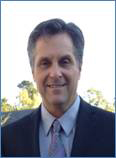 Second, I am also proud to announce the hiring of new TPC teaching pro Polo Cowan. Polo's start date is TBA but will not be later than Jan. 7th. If you're looking to book into Polo's teaching schedule prior to his arrival, contact me at scottp@tiburonpc.org.
Lastly, TPC Head Tennis Professional Rick Goldman will be transitioning from the role of coordinating our juniors to creating and leading our Dartfish Video Analysis program. Starting in 2013, Rick will be offering 1-2 drop-in video analysis sessions per month on Friday nights at 6pm. He will also be available to book complete private video analysis sessions on Saturday afternoons that are edited, narrated then emailed to you.
Happy Holidays!
Scott Potthast
Tennis Director